Africana Studies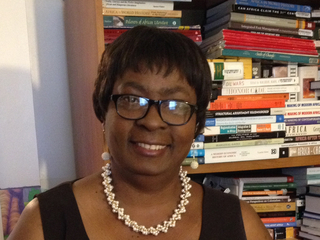 Gloria Chuku, Professor and Chair of Africana Studies

Ph.D., University of Nigeria, Nsukka
Gloria I. Chuku is Professor of Africana Studies with a specialty in African History and the Department Chair. Her research interests focus on Igbo history and culture, gender studies, women and the political economies of Nigeria and Africa, ethnonationalisms and conflicts in Nigeria, African nationalism and intellectual history, and slavery, slave trade and African Diaspora. She is the author of Igbo Women and Economic Transformation in Southeastern Nigeria, 1900-1960 (Routledge, 2005), and editor of The Igbo Intellectual Tradition: Creative Conflict in African and African Diasporic Thought (Palgrave Macmillan, 2013) and Ethnicities, Nationalities, and Cross-Cultural Representations in Africa and the Diaspora (Carolina Academic Press, 2015). She is chair of the Igbo Studies Association Advisory Board, and a member of the Editorial Boards of the Journal of Nigeria Studies and Lagos Historical Review (University of Lagos, Nigeria). At UMBC, Dr. Chuku teaches courses in African history, contemporary Africa, West African history, Islam in Africa, African culture and development, and women in Africa and the Diaspora.
Ancient Studies
Molly Jones-Lewis
Molly Jones-Lewis is a social and cultural historian of ancient medicine. Her research focuses on the ways in which doctors and medical theories functioned within the multicultural environment of the Roman Empire, and she has published on poison and political theory in Pliny the Elder, the role of the Libyan Psylloi in the Roman medical marketplace, and the way that ancient theories of ethnicity were used to justify Roman policy on the Germania border. Her ongoing projects focus on theories of ethnicity, the doctor in Roman law, and applying a de-colonizing lens to ancient scientific literature. Pliny the elder is her favorite Roman.
Dr. Jones-Lewis teaches Latin language at all levels for the MEMS program and has directed independent studies in medieval Latin and the reception of Greek medicine in the writings of medieval Arabic physicians. Her Ancient Medicine, Warfare in the Ancient World, and Magic & Witchcraft in the Ancient World courses all cover material foundational to understanding the science and technology of the Middle Ages. She is trained in early music performance and plays recorder (well) and viola da gamba (poorly but cheerfully) with the Collegium here at UMBC.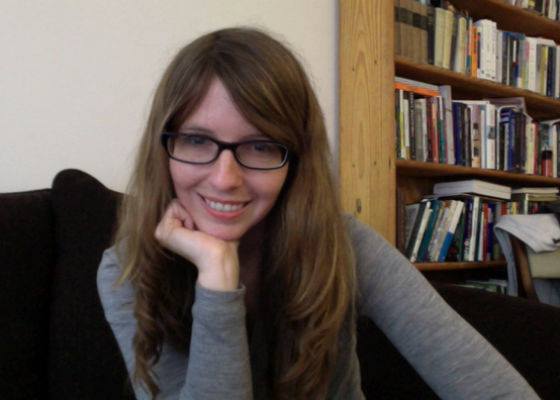 Melissa Kutner
Assistant Professor, earned her B.A. from Rice University in 2004 and her Ph.D. from Stanford University in 2012. Her interests include the history and archaeology of the Roman economy, cognitive history, measurement and numeracy, domestic space, and bodily practice, including gesture and dress. She has published on the links between Roman money and numeracy and on how calculation shaped ancient notions of value, and her book project examines value circulation in the Roman Empire from the angle of practice (calculation, numeracy, and knowledge through coins, accounts, and measuring). She also investigates the economic, religious, and cultural transition from Rome to Byzantium and Islam in the Near East, especially in Jordan, where her fieldwork has primarily taken place.  She is developing a field project there to examine the effect of the Byzantine-Islamic transition on the local economies and identities of small towns and villages.  She has taught on a wide range of topics, including Roman art and archaeology, the archaeology of the house, money and value in the ancient world, Egyptian archaeology, and Latin literature.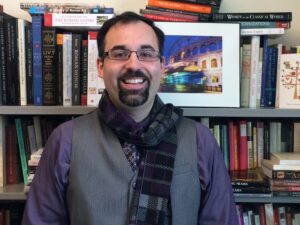 Timothy Phin
Timothy Phin is a Roman historian and a specialist in Latin language and literature. Tim's research focuses on the intellectual and cultural history of the Roman empire. He is particularly interested in the formation of Roman identity, the frequent use of authorial personae in Latin literature, and the lives of women, children, slaves, cinaedi, and other marginals on the edge of Roman society. Much of Tim's work engages with prose authors like Quintilian, Pliny the Elder, and Tacitus, but he admits to being fondest of Martial's piquant epigrams. Tim teaches courses on Roman and Greek history, Latin language and literature, mythology and the ancient imagination, children and childhood, gender and sexuality, and sport and spectacle in the ancient world. He was an Honors College faculty fellow from 2012-2014, and has served as the Director of the Humanities Scholars Program since 2018. As a member of several Digital Humanities initiatives at UMBC, Tim presents frequently on the role of technology in the classroom.
English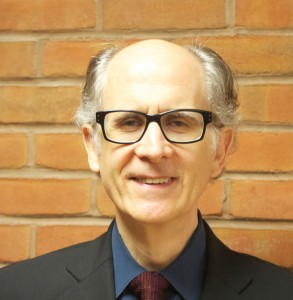 Raphael Falco
Raphael Falco, Professor of English. Raphael Falco received his B.A. and his Masters degrees from Columbia University and his Ph.D. from New York University. His books include Charisma and Myth (Continuum, 2009), Charismatic Authority in Early Modern English Tragedy (Johns Hopkins University Press, 2000), Conceived Presences: Literary Genealogy in Renaissance England (University of Massachusetts Press, 1994), and Cultural Genealogy and Early Modern Myth (Routledge, 2016). His articles on literary history, Neo-Latin poetics, modern poetry, and intellectual culture have appeared both as book chapters and in a wide range of journals including Modern Philology, Shakespeare Studies, Criticism, Soundings, and Theory, Culture, and Society, Max Weber Studies, and English Literary Renaissance.
Kathryn McKinley
Kathryn McKinley, Professor of English (M.A. Classics, University of Toronto; Ph.D., University of Delaware). Dr. McKinley is founder and a former director of the  Medieval and Early Modern Studies Minor at UMBC, and she has been appointed UMBC Presidential Teaching Professor for 2021-2024. Her research interests include Boccaccio; Chaucer; Latin-vernacular intersections, and the medieval repurposing of classical antiquity and Ovid. She has published in such journals as The Chaucer Review, Viator, and English Manuscript Studies 1100-1700. Other publications include Reading the Ovidian Heroine: Metamorphoses Commentaries 1100-1618 (Leiden, 2001); (as coeditor, with James G. Clark and Frank T. Coulson) Ovid in the Middle Ages (Cambridge, 2011); and Chaucer's House of Fame and its Boccaccian Intertexts: Image, Vision, and the Vernacular (Toronto: Pontifical Institute of Mediaeval Studies, 2016).   Most recently, she has published the article, "Souls, Bodies, and Desire: Divine Voluptas in Boccaccio's Cupid and Psyche (Genealogie 5.22), or Psyche the Pregnant Bride," in Le Tre Corone: Rivista internazionale di studi su Dante, Petrarca, Boccaccio (Spring 2022).  Her current work focuses on ecocritical analyses of late medieval literature.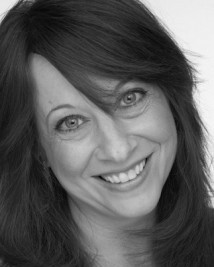 Michele Osherow
Michele Osherow, Associate Professor of English and Affiliate Associate Professor of Judaic Studies. (Ph. D., U. of Maryland) Areas of specialization include Shakespeare and Renaissance Literature, Biblical Literature, the Renaissance Bible, Shakespearean Dramaturgy and Jewish American Literature. Osherow has extensive experience in professional theatre and serves as the Resident Dramaturg at the Folger Theatre in Washington DC. Current research includes a book on Staging Shakespeare, co-written with theatre director Aaron Posner; a book on contemporary American productions of Shakespeare titled How We Make Shakespeare Mean, and continued research on early modern representations of biblical women. She is also co-editing an encyclopedia on early modern women for Ashgate. Osherow is the author of Biblical Women's Voices in Early Modern England (Ashgate 2009) and several articles on Shakespeare, the early modern Bible, and other subjects.
History

John Birkenmeier
John W. Birkenmeier, Adjunct Associate Professor of History (Ph.D., The Catholic University of America). He teaches courses in the fields of Medieval Europe, Byzantium, and Islam, as well as Western Civilization. He is the author of The Development of the Komnenian Army, 1081-1180, a study of Byzantine military and political revival. His research interests are in the social and religious history of Byzantium and the Middle East.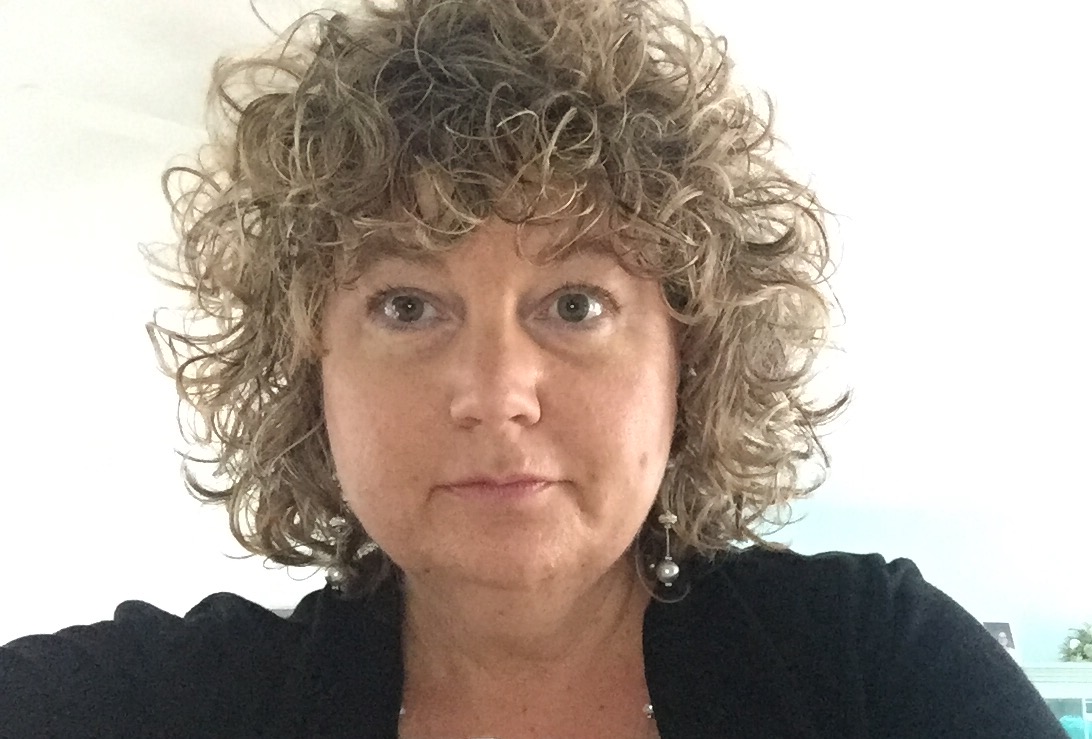 Amy Froide
Amy M. Froide,  Professor of History at UMBC (Ph.D., Duke University). She researches and teaches in the fields of early modern (Tudor and Stuart) English history, European women's history, and world history in the early modern world. She is the author of Never Married: Singlewomen in Early Modern England (Oxford University Press, 2005) and various articles on women and work, the life cycle and marital status of women, women and the Reformation, and the experience of early modern women in English towns. She has just completed a book on women investors in the first stock market, which originated in England in the 1690s:   Silent Partners: Women as Public Investors during Britain's Financial Revolution, 1690-1750  (Oxford: Oxford University Press, 2016).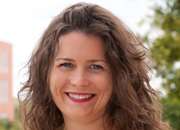 Susan McDonough
Susan McDonough, Associate Professor of History (Ph.D., Yale University) Professor McDonough teaches courses on medieval history and western civilization. She recently published Witnesses, Neighbors, and Community in Late Medieval Marseille (Palgrave, 2013), which uses witness testimony from civil court records to explore the relationships between Christians and Jews, men and women, nobles and the middling sort in late medieval Marseille. She is particularly interested in the dynamics of gender and religious interaction in history, and incorporates these themes in her research and courses.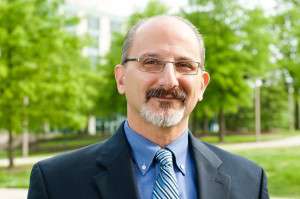 Constantine Vaporis
Constantine N. Vaporis, Professor of History and Director, Asian Studies Program (Ph.D., Princeton University). His research focuses on the social history of early modern, or Tokugawa/Edo Japan. He is the author of Breaking Barriers: Travel and the State in Early Modern Japan; Tour of Duty: Samurai, Military Service in Edo and the Culture of Early Modern Japan; and Voices of Early Modern Japan: Contemporary Accounts of Daily Life during the Age of the Shoguns. Recently, Vaporis acted a consultant and writer for the National Geographic Museum's exhibit "Samurai: The Warrior Transformed." He has also taken part in a number of public forums at the Freer Gallery and for the National Consortium for Teaching About Asia.
Music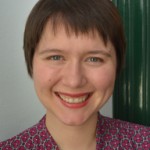 Lindsay Johnson
Director of Medieval and Early Modern Studies, Senior Lecturer in Music, Affiliate Faculty in Gender, Women's, + Sexuality Studies (Ph.D. in Musicology, University of California, Los Angeles, 2013).  Her primary research focuses on seventeenth-century Italian nuns and their music through the lens of sacred eroticism and performed embodiment. Professor Johnson directs the Early Music Collegium at UMBC and teaches courses related to music in history and society. She has conducted and performed with UCLA's Early Music Ensemble and the Salem College Orchestra, and was a member of the Eugene Vocal Arts Ensemble in Eugene, Oregon.
Art History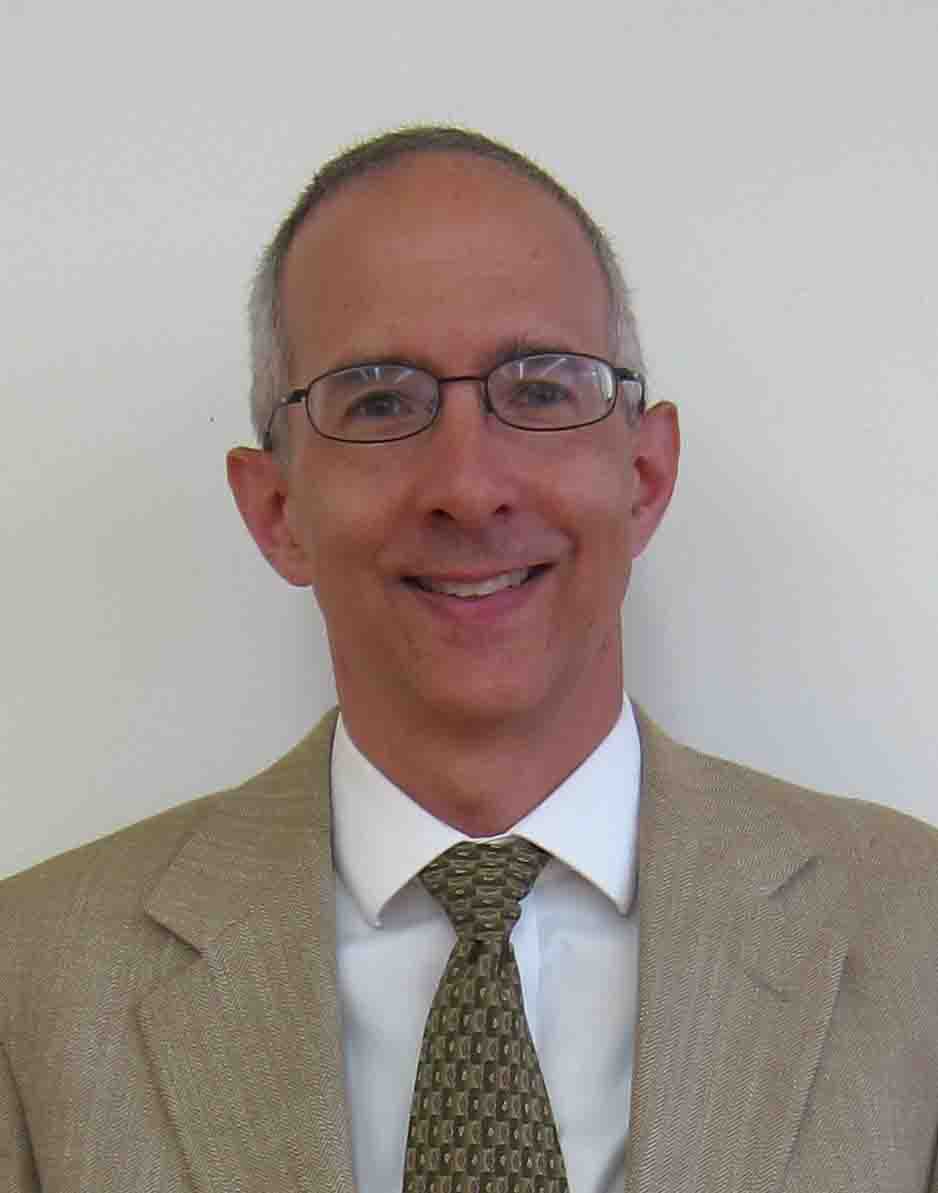 James Magruder
PhD, 2014. Johns Hopkins University, Art History.   My 2014 dissertation at Johns Hopkins focused on Byzantine Cameos and the Aesthetics of the Icon. The topic necessarily broadens my professional interests to the western medieval revival of cameos in the Gothic period. I am particularly interested in the different structure of the jewelry industries of eastern and western Europe in the later Middle Ages, and the trade routes that supplied them.
Emerita Faculty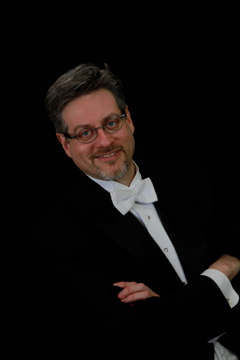 Stephen Caracciolo
Stephen Caracciolo, Assistant Professor of Music (D.M.A., Indiana University),  is a choral conductor recognized for his passionate artistry and creative teaching, and is a nationally known composer and arranger whose choral works have been performed throughout the United States and Europe.  His specializations are Choral Composition, 16th Century Parody Mass Technique, and Vocal and Choral Pedagogy.  He conducts UMBC's Camerata.
Robin Farabaugh
Robin Farabaugh, Senior Lecturer Emerita, English (Ph.D. Cornell) specializes in Shakespeare and the writings of Early Modern women. She has published on classical allusions in the work of Lady Mary Wroth, and on using digital resources in teaching Shakespeare, and has lectured on Ovidian influences and translation in the writing of the Countess of Pembroke. She is currently working on course design incorporating digital resources and the varied cultural production of women in 16th and 17th century England.
Thomas Field
Thomas Field, Professor of Linguistics and French. (Ph. D., Cornell). Thomas Field is a sociolinguist whose research is centered on southern France. He is currently developing an online database of Medieval Gascon texts and is using this material to study literacy and cultural dynamics in the region over a period stretching from 1100 to the fifteenth century. He has published on the troubadours and on cultural relations within the domain of the langue d'oc and is beginning work on a large-scale project on literacy practices in a minority language.
James Grubb
James S. Grubb, Professor of History (Ph.D., University of Chicago) is author of Firstborn of Venice: Vicenza in the Early Renaissance State and Provincial Families of the Renaissance: Private and Public Life in the Veneto, both published by the Johns Hopkins University Press, and has published two critical editions of Renaissance family memoirs and an edition of Battista Pagliarino's Cronicae in addition to some two dozen articles and book chapters. He is currently working on a book to be titled Managing Magnificence: Venice's Noble Commoners and the Creation of a Service Elite. He is currently a member of the Executive Board of the Renaissance Society of America.
Gail Orgelfinger
Gail Orgelfinger, Senior Lecturer Emerita, English (Ph. D., University of Chicago). Dr Orgelfinger specializes in the literary and historical legacy of Joan of Arc and has recently published Joan of Arc in the English Imagination, 1429-1829 with the Penn State Press. She is also interested in the ethical dimensions of chivalry, especially as it is explored in French and English medieval literature. Her edition of the 1518 romance The Hystorye of Olyver of Castylle was published by Garland. An additional interest is medievalism, which Leslie Workman defined as "the continuing process of creating the Middle Ages," and in that context, she has published on Carl Dreyer's film The Passion of Joan of Arc and on the significance of allusions to the medieval bestiary in J.K. Rowling's Harry Potter novels.